SAS builds version 4 of the Viya platform on the cloud to make data analytics capabilities available everywhere. Artificial intelligence can thus help companies in even more ways.
SAS Viya 4 combines the software company's next-generation analytics and artificial intelligence platform with the flexibility and scalability of the latest cloud technologies, its capabilities are constantly updated and expanded, and its architecture provides agile application delivery and portability across different IT environments. As a result, analytical tools that support fast yet informed decision-making are always available to a wider range of users, regardless of location or time.
"To accelerate their digital transformation, especially in the current epidemic, companies are looking for solutions that provide agility, streamlining, automation, intelligence and continuity, consistent reliability," said Oliver Schabenberger, SAS's Chief Technology Officer, at the Global Forum 2020 conference as a virtual event for Covid-19. – SAS Viya version 4, which supports the art of decision making with the science of analytics and artificial intelligence, is characterized by precisely these features. The new release of cloud-based platform provides all groups of enterprise users with advanced analytics and AI tools that can transform business intelligence into a smart business with its transformational power.
With the introduction of cloud-based solutions, companies around the world are making significant changes to their data and analytics environments, Dan Vesset, vice president of International Data Corporation, said in connection with the announcement. According to the analyst, SAS Viya's architecture supporting containerization and microservices facilitates the flexible and efficient execution of data analytics tasks. With the new version of the platform, companies can separate analytics operations from the environment in which they run, allowing them to quickly scale and extend services quickly and agilely to the changing needs of decision-making.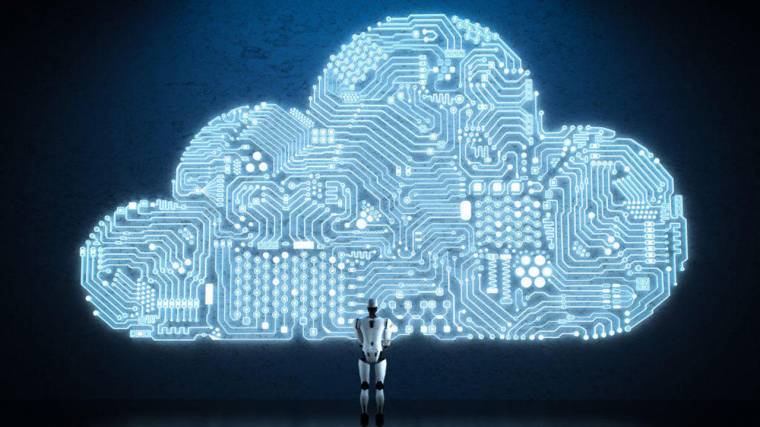 Machine learning automatically
Every company has data, it really matters what you do with it.
Organizations skilled in analytics know exactly how much their decisions, based on information and insights obtained from data models, affect the development of their business results. Facilitating the introduction of models, SAS Viya 4 helps companies through the critical final stage of their analytical journey and provides a central management interface to monitor all analytical models and monitor their performance.
The new version of the platform simplifies the use of artificial intelligence and machine learning to support decision making. With Viya 4's redesigned cloud-based architecture and interactive and programming interfaces, a wide range of users can work more efficiently, no matter what their programming or analytics skills are, and they won't be hampered by the isolation of data silos at this company, SAS promises. The platform automates data preparation, machine learning and model implementation tasks, not only taking the burden off data researchers, who are already difficult to find in the labor market, but also putting AI skills in the hands of users with more widely available expertise.
With its renewed API focus, SAS Viya 4 also makes it easier for application developers and data researchers to collaborate, allowing their teams to respond more quickly to changes in business needs. Through application programming interfaces, all users have the most efficient access to enterprise-class analytics: they can always call in exactly the AI services they need for their work.
It is an increasingly important expectation today that organizations use artificial intelligence ethically and be able to account for the decisions of AI applications. Viya 4 provides full visibility, central oversight of all models, derivations and templates, both open source and from SAS, as well as accountability by explaining the results in clear language.
The new version of the platform – which SAS will release towards the end of the year – will be updated according to the principle of continuous integration and software delivery, so companies will always have access to the latest capabilities, but will be able to decide when to implement them according to their change management schedule. The container architecture based on the Kubernetes platform gives Viya 4 full portability between cloud environments like Azure, AWS, Google and OpenShift.
Industry analytics in Azure
Aiming to further democratize analytics and artificial intelligence, Microsoft and SAS are embarking on extensive technology and market strategic collaboration, the conference said. An important element of the partnership is that Microsoft Azure will be the preferred cloud provider for SAS Cloud, which will be built from analytics firm products. According to the parties, SAS's industry analytics solutions and competencies will thus become even more accessible to healthcare, financial and other organizations using Microsoft's cloud services. In a collaborative effort, SAS will also integrate its products more closely with the Azure platform and the Dynamics 365, Microsoft 365, and Power Platform cloud-based solutions that build on it, and will introduce them to support its enterprise processes.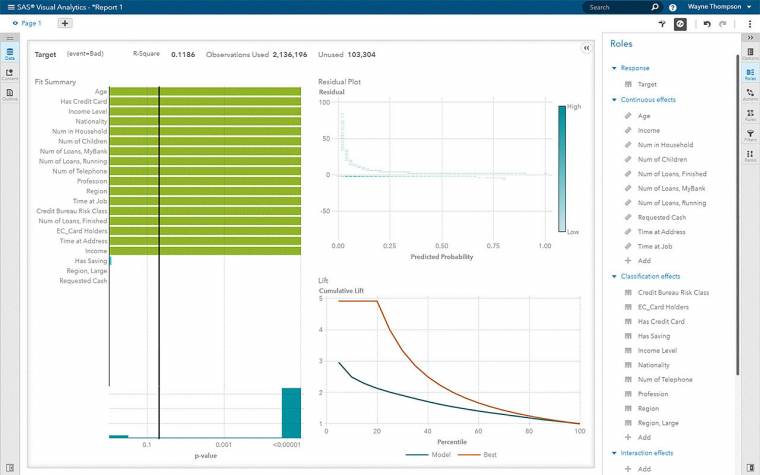 "We think very similarly about how we can help organizations make a faster digital transformation," said Oliver Schabenberger of the collaboration between Microsoft and SAS. – "We are paving the way for a cloud where companies can access high-performance, yet understandable and usable analytics solutions faster and easier, and with their support, they can make better, informed and reliable decisions."
As part of the partnership, SAS will not only optimize Viya version 4 for Microsoft's cloud platform, but also make a wide range of industry analytics applications available through the Azure Marketplace online channel. Among other things, these analytical applications help operators in various industries to detect and respond to financial fraud and other risks immediately.
"Both SAS and Microsoft are market leaders in analytics and cloud, and their strategic alliance definitely deserves attention," said Steve White, vice president of IDC. – "As SAS plans to build product integrations through Microsoft's entire cloud portfolio, we can expect many common solutions from the two companies in the future."
The cooperating parties did not hide the fact that they were preparing for this.
For example, they are looking to integrate SAS's analytics capabilities, including industry-specific data models, into the Azure platform and Dynamics 365 enterprise resource planning, and enter the market with ready-to-use vertical solutions natively linked to SAS services. Through deeper integration, companies can better leverage the flexibility and scalability of the cloud to run their analytics and AI applications to serve their workloads. For example, building on Microsoft's Azure IoT platform and SAS's perimeter-to-cloud IoT analytics and AI capabilities, the two companies are already supporting flood defenses today. They are expected to announce similar cloud-based analytical solutions to help solve specific problems later this year.