Microsoft's browser is becoming more successful, and Microsoft wants to break into the hearts of as many users as possible with new developments.
It proved to be a great decision from Microsoft to make their browser Chromium-based, which, according to statistics, has conquered a large number of users from rivals. Edge overtook Mozilla Firefox in mid-summer , making it the second most popular browser after Google Chrome. It is no coincidence that the sudden success came, as the manufacturer saves money and energy by creating a host of new features that can make your portfolio faster and more efficient, and now again
two useful news were reported
. As more and more people shop online stores since the outbreak of the coronavirus epidemic, Microsoft developers are making this a little easier with the new feature. As a result, for a product, we can already save those websites by searching for the best price, and Edge compares the amounts on them to help you choose the cheapest option. It's important to note that similar Chrome and Edge extensions have existed so far, but as a built-in feature, it can make life easier for even more users.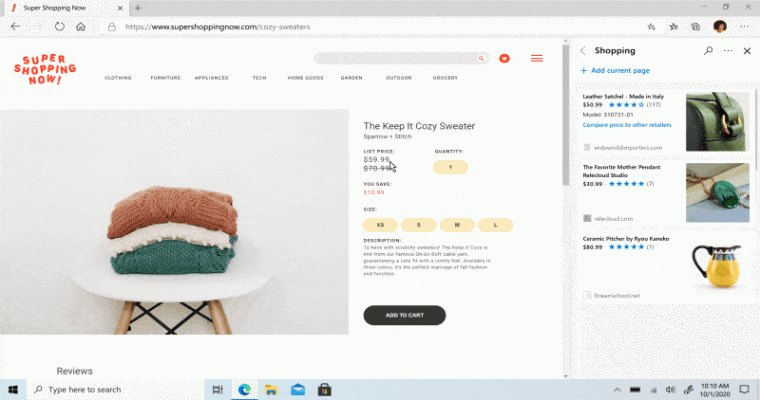 For now, the feature will only work in U.S. stores, but Microsoft says it plans to expand it in the future, and would like to be able to add our coupons to your browser so all things related to your purchase are in one place. In addition, the PDF manager built into Edge is also evolving a lot with the new update, so we can now use the table of contents to navigate through documents without having to scroll through them. You can now personalize the page that appears when you open the "new window" with your own photos. Finally, there is a built-in tool for capturing screenshots, with which you can take photos of an entire page and share the image with the people you want immediately.