Within four years, companies will build most of their applications on low-code platforms, Gartner predicts. Can programming training become redundant in the future, or should the use of code-removing tools be learned?
Hardly and yes – it depends on the future application what skills will be needed to develop it. On enterprise-level low-code application platforms (LCAPs), organizations can build applications faster with fewer professional developers. As companies' desire to employ in the digital economy grows so fast that programming training cannot keep up, LCAPs, which provide an alternative to the lack of professional developers, are increasingly enthusiastic.
At the expense of portability
Within four years, companies will already be building more than 65 percent of their applications on low-code platforms, Gartner predicts in its latest assessment of the market (2019 Magic Quadrant for Enterprise Low-Code Application Platforms). According to the analyst, by 2024, three-quarters of large companies will already support the development of applications with at least four low-code platforms in both the IT department and business lines, among so-called civilian developers – business users.

As the runtime environment for application logic, the application platform manages the lifecycle of the software created and contributes to its availability, reliability, scalability, security, and monitoring. Low-code application platforms enable rapid development, one-step deployment, implementation, and monitoring through declarative, high-level abstract programming, such as model-driven and metadata-based programming languages. LCAPs, among others, support the rapid development of user interfaces, business logic, and data services, but increase productivity at the expense of software portability, which differs significantly from traditional application platforms.
Enterprise LCAPs can be used to build enterprise-class applications that assume high performance, scalability, disaster resilience, security, service level limits (SLAs), resource usage tracking, and access to local and public cloud services APIs and technological support from the supplier. Gartner also includes no-code application platforms that allow business users to build applications specifically without coding, using simple text instructions, or visual modeling.
LCAP vendors are considered by the analyst to be at the forefront of the application development democratization movement, which is triggering classic application development on the Java or .NET platform in more and more areas and offers off-the-shelf or SaaS applications that can be easily assembled by lay people in the form of applications. In other words, low-code is a branch of the evolution of application development, and as the process progresses, civic apps created with LCAP tools will become more mature and more widely applicable.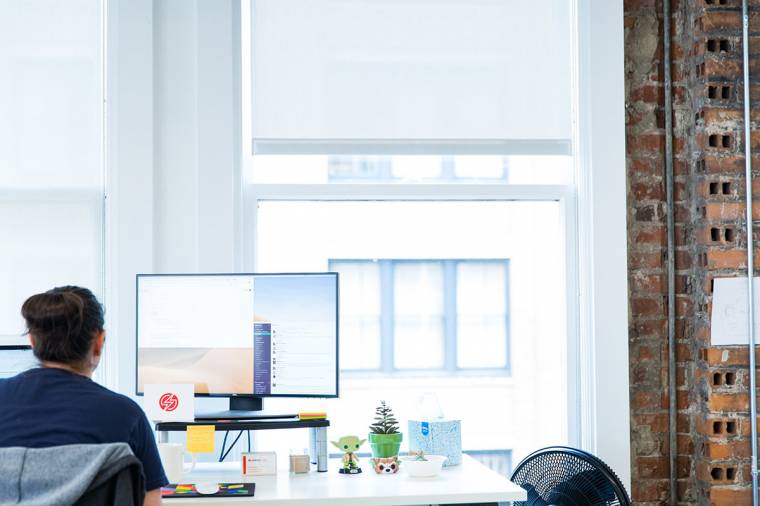 Many enterprise software vendors have recognized the potential of low-code application development, but take a different approach to exploiting it – either offering their own platform such as Microsoft, Oracle and Salesforce, or developing strategic partnerships with market leaders such as IBM and SAP, and the example of Mendix from Siemens. As a result, enterprise LCAP vendors support a number of other areas, such as SaaS, PaaS, multiexperience application development, process automation, database and content management, integration, and industry development, which can be important aspects of device selection.
Low-code corporate culture
Companies are looking for LCAP primarily for more efficient application development, faster time-to-market, and easier automation of business processes, according to a survey conducted by Gartner for a magic square of two hundred reference customers. On the low-code platform, most of them also build enterprise-level and business-to-business applications that more than 50 percent of them deploy across the organization. Less than half of those surveyed said their company uses LCAP to support process automation or build multiexperience applications.
Another advantage highlighted by respondents is that the use of LCAPs requires much less programming expertise compared to application development in the traditional sense. However, the introduction of the low-code platform will bring about a change in the lives of companies that needs to be addressed – although this is not primarily a tool choice but an organizational issue, IT executives said with our sister company, American CIO magazine, in an online roundtable discussion.
When developing software, the IT department should take care not to create legacy, outdated applications of tomorrow that are unable to connect to other systems and support end-to-end business processes, and an article summarizing the lessons learned from the exchange (What CIOs need to know about low code software development) this applies to the low-code approach is. If the IT department has been tough on shadow IT in the past, it can be expected that low-code culture will be harder for the company to take off.
The IT department, which employs civilian developers, can, on the other hand, significantly speed up application delivery, thus preventing the proliferation of shadow informatics.
Other participants in the roundtable do not see the change in corporate culture as a major challenge in the fact that low-code significantly expands the range of developers, thus increasing the risk of shadow code proliferation. This is because LCAP serves two very different user groups in terms of needs and capabilities in the IT department and business lines, and it means something different for both. Companies therefore need to compare the speed and distribution of low-code with the timeline and regulation of classic application development to weigh the benefits available, and many decision makers find this controversial.
IT managers, for example, want to work with strong software engineers, but they often reject the low-code approach because they would build each application themselves. In fact, software engineers should work on enterprise-level software innovation, digital strategy implementation, and entrust low-code developers to fill in the gaps and meet the day-to-day needs of the business quickly.
Pop-up apps, disposable apps
Several IT executives have said that low-code can help alleviate skills shortages, and at LCAP, young developers can expand their experience quickly, company-specifically. According to business leaders who say so, low-code development has its place, but it has yet to mature and gain wider acceptance in order to become a dominant form of application development. Once this happens, companies will routinely outsource their less critical projects to civilian developers working with LCAPs in their business lines. If done well, in the digital economy, such nimble, pop-up apps will have a huge impact on business.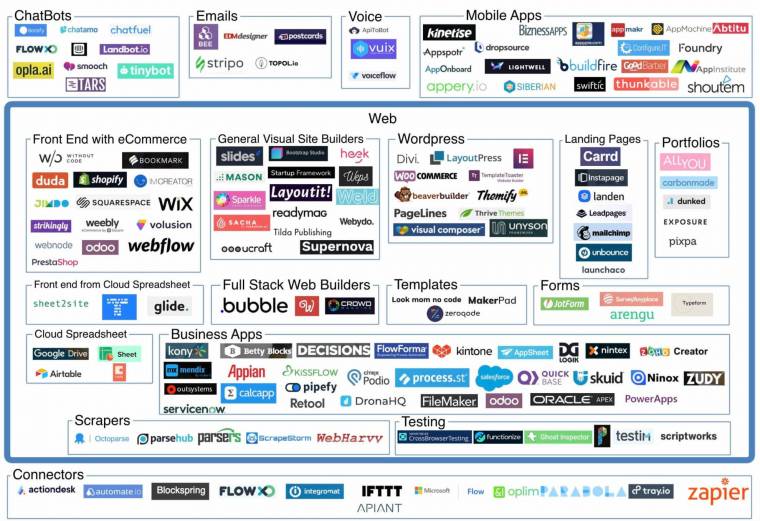 It is important for the company to judge its applications well, while one will be of strategic importance, the other role is purely tactical, after use the code can be discarded. Some IT executives believe this is why it doesn't make sense for all applications to be built on the same development criteria, low-code technology will play an important role in the lives of organizations just like classic application platforms. Other roundtable participants, on the other hand, see application development as a whole changing and gradually moving away from traditional, monolithic application development.
Low-code that democratizes development and spurs transport will become widespread if LCAP vendors also provide companies with sufficiently effective tools to manage usage.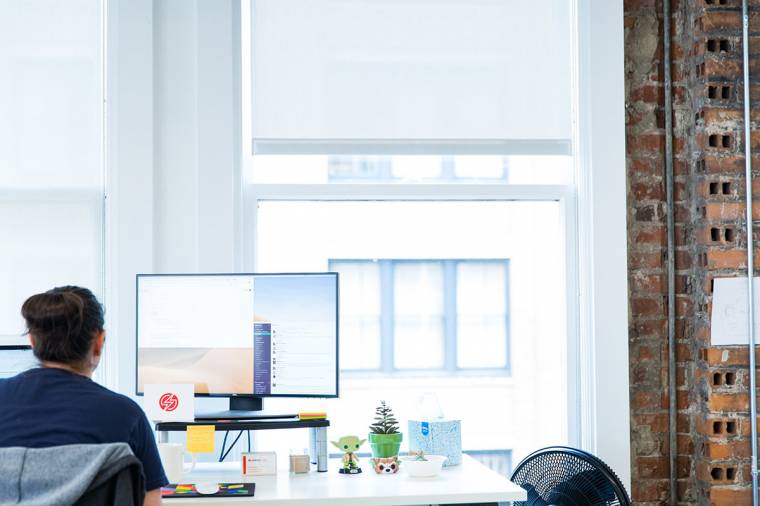 Jack Gold, founder of analytics firm J.Gold Associates told CIO magazine, fast application delivery can significantly improve business performance and profitability, so low-code With the introduction of the platform, companies can achieve high returns, but only if they do not shoot at the new model. In its magic square, Gartner also reminds us that the LCAP market is far from mature. When choosing devices, companies also need to carefully consider business cases and costs because low-code applications are not portable, so they commit to the vendor over the longer term with the platform.