Now that we're surrounded by unprecedented amounts of fake news, scam mail, and other cyber threats, innovating Google Mail is especially important.
When we receive mail from someone in Gmail, we basically see as much about the sender as they want to see. So your email address, and if you've set yourself some sort of display name for your provider, you'll still have it – and you're done. However, just as on social media, more and more people are trying to deceive us with fake "identities" in letters, which is not difficult in a basic e-mail.
If, for example, someone wants to impersonate an employee of Magyar Überbank and thus obtain account information or specific login details from us, you can easily try to make the instead of kovacsbela@magyaruberbank.hu , send a letter from kovacsbela@magyaruberbank-site.com , which is quite a rough attempt, but experience has shown that it is still even so, a good few fall for such a simple trick.
That's why Google is building a new feature in its mail that is similar to the social networking solution, which tells each user profile that they are verified and authenticated accounts. Last year, the company joined an initiative called Brand Indicators for Message Identification, which brings together a variety of messaging and mailing services, and its main goal is for members to clearly mark the authenticity of electronically communicating companies and brands with their logos.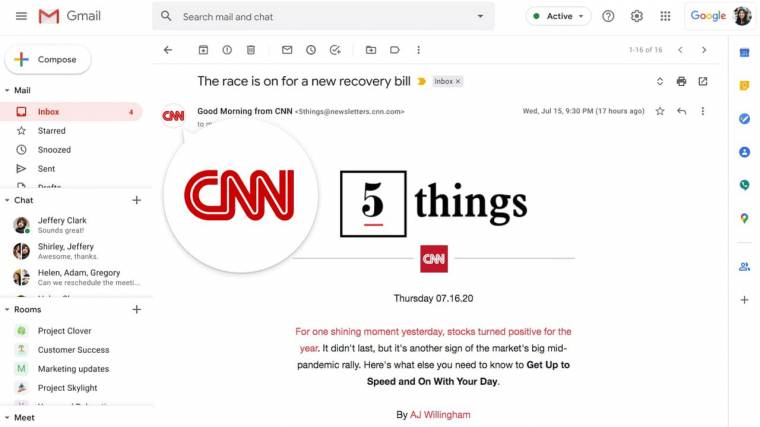 Thus, after the introduction of the novelty, we can be sure that the letter was indeed sent by the organization to which it "speaks" with the official logo next to the letter. The feature is constantly being made available, first to Gmail business subscribers, but then immediately "spread" to everyone else. Google Mail has recently introduced several other new features, which are summarized in a separate article.