The popular video conferencing tool is augmented with an application that allows teleworkers to create and manage lists together. Lists has already been introduced in Microsoft 365 and can now be used by Teams users.
So far, it is okay that the demand for videoconferencing solutions has increased greatly due to the increasingly frequent teleworking due to the coronavirus and curfew restrictions. However, many times it is not enough to just discuss things to do, it is worth managing them in a common interface where anyone can easily find them even after the meetings. Microsoft has announced that the Lists application is now available to all commercial and government (GCC) users on the Teams video conferencing tool, allowing them to organize and track information directly from Teams.
The software giant first announced Microsoft 365 Information Tracker at the Build 2020 Developer Conference in May, with customizable views and smart rules that make it easy to list a wide variety of data, such as devices, connections, events, issues, and changes and follow-up.
The Lists app on the Microsoft Teams platform was created by the developers to support teamwork. Teams users can create new lists from scratch, but they can also use the eight standard templates and templates for special applications (patients, credits, and incidents), as well as their Excel spreadsheets or existing lists.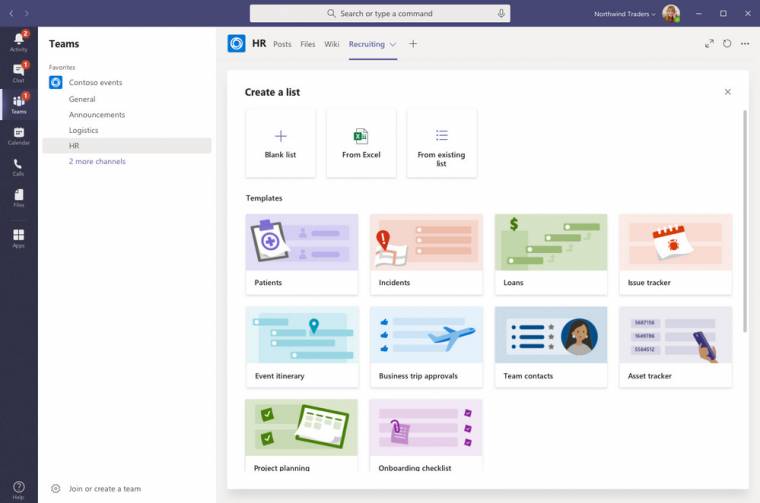 As for services, the app includes all the important list management features you are used to in Share Point. Some of the options are: Column Types, View Formatting, Quick Edit, Export to Excel, Sort, and Filter. It is also easy to keep track of who did what, as all user activity is available in the audit log.
The expansion of Teams is good news in itself, but now that the corona virus is attacking again, it's especially important that Microsoft has made the teamwork tool for work from home even more usable.