Thanks to a new feature, we will be able to tell you how long it will take to open a website
Highly visited sites generally make sure that their content is well optimized so that it doesn't take too long to display it to users. However, we must have all experienced that after opening a website in the browser, we can only stare at the white screen for long seconds while we wait for the page to load. Chrome's new feature will make it easy to see how quickly a page opens.
Chromium Blog has recently reported a new development that categorizes websites based on how quickly they load for users. This rating is based on statistics from Core Web Vitals, which measures the user experience of the site based on the opinions of people using Chrome. If a website performs properly based on these, it will be labeled "fast page":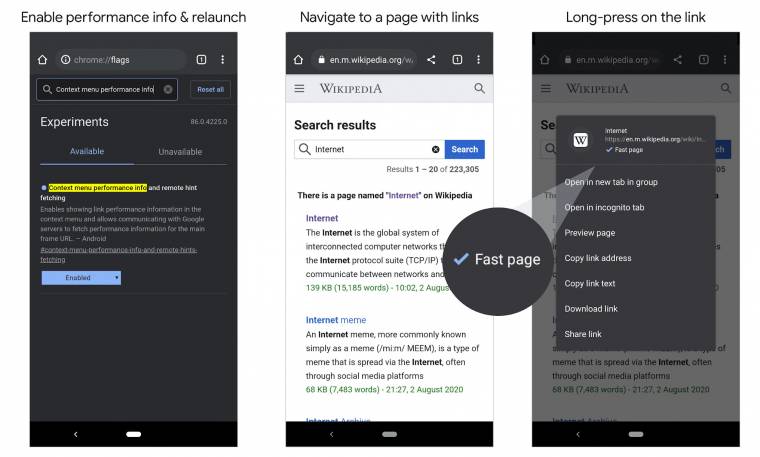 As page owners make changes to a website, it can move up the Chrome list, so you don't have to worry that if a page in its initial state produces a bad result. This feature is currently in test phase and is only available in the Android Chrome version. If you want to try it out, all you have to do is type "chrome: // flags" into the search engine and then make the "Context menu performance info and remote hint fetching" available in the list that appears.