The team of the University Hospital Balgrist (Zurich) successfully performed the first spine surgery with holographic navigation. The technology was developed in a university hospital as part of a project with the participation of researchers at the Zurich School of Technology (ETH Zurich). The patient feels good, and the surgeons seem to have been given X-ray vision.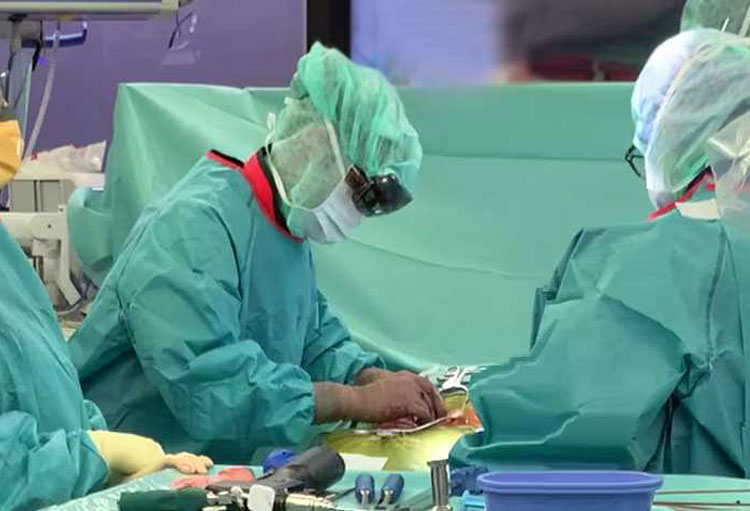 Image Source: Balgrist University Hospital
Balgrist University Hospital deals with musculoskeletal problems -motor apparatus. This involves frequent work on the spine, difficult and risky. For the past several years, the clinic, together with specialists from ETH Zurich, has developed an augmented reality system that was supposed to help the surgeon in this work. For example, a surgeon wearing augmented reality glasses could simultaneously see a living organ of a patient and a combined tomographic image of the organ. In particular, this made it possible to predict how far, how exactly and at what angle the fastening screws would enter the bone.
The first operation using augmented reality glasses was performed at the beginning this month. The operation was performed by the clinic's director and chief surgeon Mazda Farshad. "AR enhances the surgeon's senses and improves his perception"
, – said Farshad. On the page of ETH Zurich there is a video with footage from the operating room. In it you can see the operation of augmented reality (navigation examples) during the operation.
Source: 3dnews