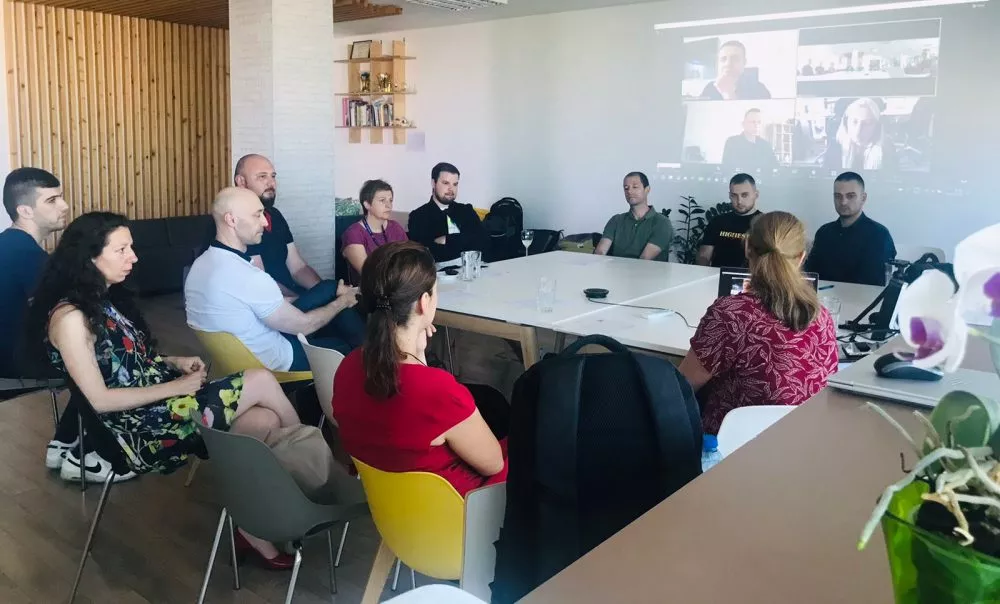 In the Bulgarian IT industry we work with passion and there are no cultural differences with Western Europe. Behind this message united the participants in the first meeting of BASCOM's ITogether.BG initiative, which aims to develop the global community of Bulgarian IT professionals around the world and to position Bulgaria as a quality global IT destination.
The meeting, which took place in CEO Networking format, was attended by live and online companies and professionals from Sofia, Vratsa, Troyan, Detroit and Stockholm. Most of them have experience and a professional or educational career abroad, but they have chosen Bulgaria as the main place of their IT development.
The specialists shared that in Bulgaria they feel at home. that the Balkan Peninsula has the potential to be a leader in the IT industry, and for the younger generation at the moment Bulgaria seems a much better place to live than 20 years ago, when their parents emigrated.
The companies from BASCOM told details about the double-digit growth of the sector on an annual basis and noted that the only reason for the growth is not even higher is the lack of staff for the industry.
The participants in the meeting presented the full range of companies in the sector – startups, small, medium and large, Bulgarian and international, product and services. All of them offer various opportunities for work on innovative and interesting projects.
Various models of private educational academies, organized by the companies themselves in support of the overall educational process in the field, were also presented. of information technologies in Bulgaria.
"There is a place in the branch not only for programmers, but for any type of business and creative professions. We not only work and live in Bulgaria, but also try to improve the environment with the many projects and initiatives of BASSCOM, focused on education, business process development, entrepreneurship, partnerships between companies, dialogue with institutions and much more, "said Bistra Papazova , member of the Management Board of BASCOM.
"We are looking for a way to show all this to the Bulgarian IT specialists abroad and to tell them:" It's not scary, it's exciting! And we want to be together! ", Added Papazova, who is the initiator of ITogether.BG and CEO of the company coBuilder International.