It became known that the launch of the Soyuz-ST-A launch vehicle from the site of the Kourou cosmodrome in French Guiana was postponed for a day. About this in his Twitter account wrote the head of the state corporation "Roscosmos" Dmitry Rogozin, reporting that that the preparation of the launch vehicle continues and the launch will take place on November 30 at 04:33 Moscow time.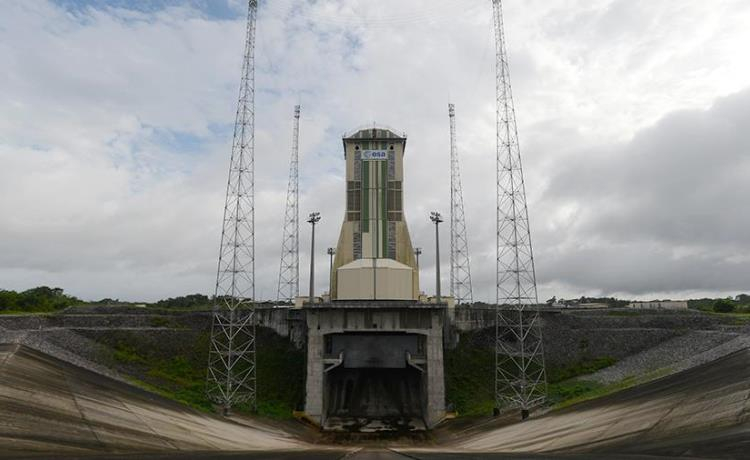 Earlier it was reported that the general tests of the launch vehicle " Soyuz-ST-A "located at the Kuru cosmodrome were successful, and no deviations in the work were recorded. Recall that at the beginning of the week on the Internet there appeared information that one of the four side blocks the first stage of the launch vehicle found a defective valve. Later, Dmitry Rogozin confirmed the fact that Roscosmos specialists during the inspection revealed a defect in the Soyuz-ST-A launch vehicle.
According to available data , in the process of testing in the installation and measuring complex, experts found a leak in one electro-pneumatic valve. To eliminate this malfunction, the required part was delivered from Russia. Now Dmitry Rogozin has confirmed that preparations for the launch are continuing and the launch will take place on November 30.
As for the cargo that the Soyuz-ST-A launch vehicle "Will launch into outer space, then we are talking about the UAE satellite Falcon Eye 2. Earlier, the launch of a rocket with this satellite on board was repeatedly postponed due to comments on the Fregat upper stage.
Source: 3dnews