The epidemic did not substantially redraw everything that employers in the IT sector expect from employers. Although the taste of teleworking was sweet, the projects conducted from the home office were felt to be effective, but IT professionals would not necessarily choose a job based on whether they would be able to work from home in the future.
Teleworking did not degrade the efficiency of office workers so much that – as one of the first – Fujitsu announced that all home office workers can continue to work in this form if they wish. According to news, the Japanese company's more than 80,000 employees will switch to a more flexible way of working. As a result, there will be no need for as many offices as the company currently has, so they will begin to reduce their number. In Japan, by the way, the home office is not typical, not everyone feels that they want to work entirely from home, so Fujitsu is developing a hot desk system.
IDC also anticipates that companies will switch to at most hybrid work practices, meaning they will have both office and home workers, which may prompt office building operators to compensate for the shrinkage of leased areas with premium services.
Transition to work from home style
Similar findings were made in European surveys following the easing of restrictions. Research by EY and HR Fest, for example, states:
three-quarters of domestic SMEs and large companies ordered telework, but the vast majority of them did not notice any deterioration in HR, nor in companies where home work had not been a common practice at all before.
If both the employer and the employee are satisfied with the result, the counselors say it's time to plan for longer-term alternative work practices because there will be a demand for them. According to a joint study by Reacty Digital and Smart Commerce Consulting, Digimeter, the infocommunications sector had the highest rate (94 percent) of teleworkers, but overall, more than half of those surveyed would not call home office workers back later.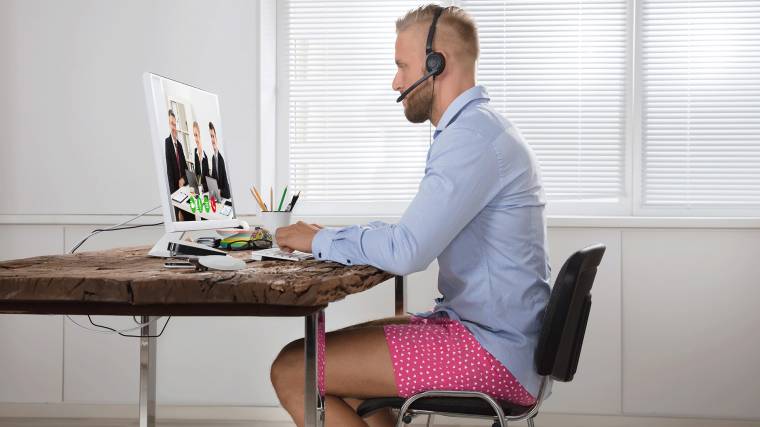 At the same time, Digiméter pointed out again the difference between the digital maturity of Budapest and rural companies, because while 61 percent of companies operating in and around the capital use online meeting solutions, half as many in rural areas have a similar difference in digital development. , and all other companies.
There were also significant differences in which companies communicated hazards and actions. In March, IThon.info found that 8.3 percent of domestic employers did not communicate at all what was expected at the company in light of the epidemic, and this rate did not improve significantly after three months: six out of 100 employers still did not spend time on it. , energy and attention. Even if there is communication, exchange of information, it is not about the specifics, the expected measures, but only about the importance of cooperation and commitment in general.
However, according to an online survey commissioned by OTP Bank, nearly half of the employers communicated the changes in a timely and clear manner, but overall, nearly a quarter were insecure or delayed. A third of those surveyed saw that the safety of their employees was paramount to their employer, and 17 percent directly thought that this aspect also outweighed business interest. It is common experience that stress and wearing gloves and masks wore people better than teleworking, which was the case for 4,996 people, roughly half of the employees at OTP Bank, during the peak period of the epidemic.
As far as business processes are concerned, due to the epidemic, many companies have had to change their profiles or put their operations on a new footing in the short term. In the post-coronavirus period, therefore, a significant proportion of employers are looking for employees who are creative, innovative and close to the need for critical thinking; that is, they look at the world objectively, can filter out authentic information, and are able to solve problems on their own, says Hewlett Packard Enterprise (HPE) in his study.
It was necessary for employees to manage their time and work schedule more freely during the quarantine period, as a result of which employees with good management skills, able to motivate colleagues and high emotional intelligence stood out from the average. Before them, they predict at HPE, new opportunities may open up in the future because the institution of working from home will almost certainly stay with us.
There was no landslide
It can be said more and more confidently that the virus has not shaken the industry, the IThon.info IT market media portal repeated in a March survey. Only 5.5 percent of their respondents said they lost their jobs as a result of the pandemic, which is definitely a low number compared to the sectors most affected. A third of IT professionals who complete the questionnaire are not at all afraid that their job may end. In June, only one in sixteen professionals was employed by this option, a significant improvement over the March data, when one in seven IT professionals feared it.
The questionnaire measured the assessment of working from home on the basis of two aspects: on the one hand, the questions were about how successful the last period was in terms of the planned progress of various projects, and on the other hand, etc.). The epidemic seems to be a real success story in this regard:
on a scale of 6, the respondents rated the effectiveness of work in the home office at 4.6, almost the same proportion (63 per cent) as in March.
The degree of employer satisfaction is still questionable, but around three-quarters of the subordinates surveyed felt it was particularly beneficial for them to work within their own four walls.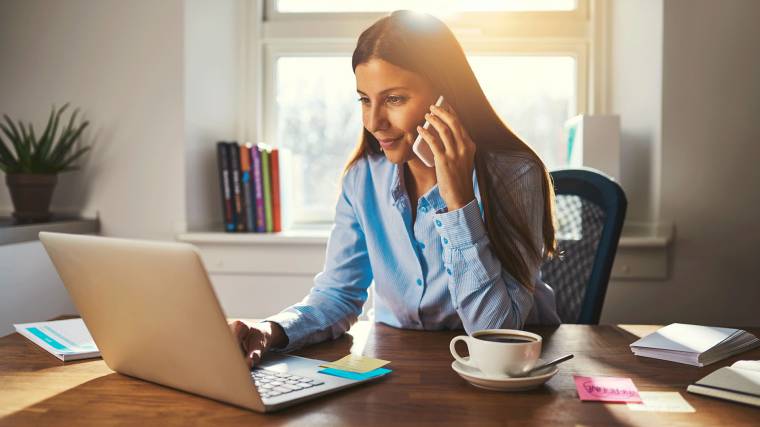 The media portal could not provide a clear answer to the question of whether working from home will be more supported and widespread than before in domestic companies, or whether everything will return to the old wheel. According to their survey, one third of the companies have not yet made a decision on this, or at least have not yet communicated to their colleagues. For the other third, they will specify exactly how many days a week will be allowed. However, the number of people who can decide how many days a week they go in and how much they stay at home is surprisingly high: one in five respondents will be able to use this option, and only 2.4 per cent of respondents will definitely have a home office in the future. So it is still not possible to state unequivocally that the virus will rearrange the way it works, although a more flexible approach seems likely.
Reordering preferences
When IThon.info asked the Hungarian IT community about how they would decide where to go to work, it turned out that
flexible working hours, work-life balance are the main decision factors.
These are followed by a negligible difference between wages and fringe benefits. Among the three most important factors was how secure the company has a financial background. According to June data, technological advances and the possibility of a post-epidemic home office are already among the less authoritative components, and no matter how effective respondents felt about the time spent at home, it is not related to how much they expect to be able to work from home.
Even in March, the most important decision factor was whether the company selected for a career change had a solid financial background. This was followed in the same way by flexible working hours, work-life balance, and then wages and non-wage benefits. The first three factors did not change, but their order changed. Based on the responses, it seems that the reorganization among IT preferences has begun: 16.4 percent of IT professionals would not apply for a job where it is not known that there is no opportunity for a home office. More than half of the respondents would apply for such a job depending on their salary and benefits, and it would not be an obstacle for every fourth respondent at all if they could not work remotely.