In some areas of business, LG Electronics is significantly inferior to its fellow countryman-competitor Samsung Electronics, but in the segment of household appliances, the Korean manufacturer was able to achieve record-breaking profitability indicators for the industry. The bet on expensive household appliances allows LG to compensate for the failures in the direction of smartphones and car electronics.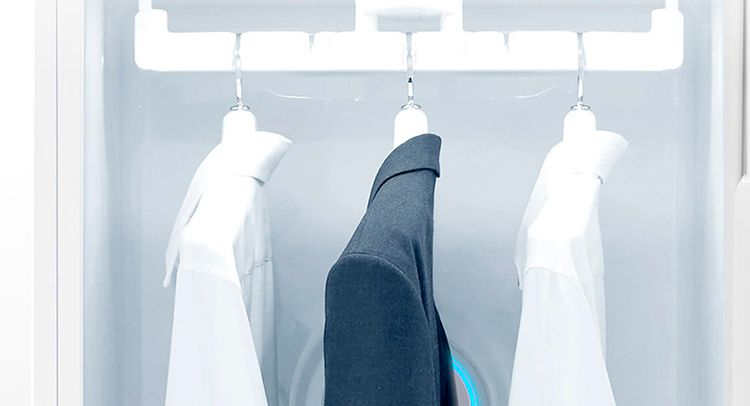 Image source: LG Electronics
Since 2016, as noted Nikkei Asian Review , LG Electronics maintains operating profit margins above 8%, which they cannot to achieve the closest competitors in the segment of household appliances: Samsung (5.8%), Panasonic (2.1%) and Haier Electronics Group (4.5%). Self-isolation has increased the demand for home appliances this year, according to the company's own estimates LG Electronics will benefit from this trend, if the pandemic peaks in May.
LG Electronics' consolidated net income increased in the first quarter up to $ 907 million – by 88% in annual comparison. The indicator was driven up by sales of expensive household appliances and OLED TVs. LG's business debut was the Styler Series, which has been in development for nine years. In the South Korean and US markets, according to LG representatives, the brand has strengthened its image in the high-price segment. Premium home appliances now account for more than half of LG's total revenue.
Last year, 40.6% of the company's revenue came from household appliances, 31.4% from TVs, 12.2% from smartphones, 10.6% for automotive electronics. The remaining 5.2% of revenue came from other products. In the second quarter of this year, LG expects a decline in revenue due to the shutdown of stores in the US and Europe, as well as the suspension of production at overseas facilities. Business will begin to bounce back in July as consumers start buying new appliances.

LG's smartphone business has suffered operating losses for 19 consecutive quarters, and sales are declining , funds for innovations remain less and less. It is difficult for the Korean brand to compete with the Chinese smartphone manufacturers in this segment. The relocation of production to Vietnam and increased dependence on contractors did not provide significant benefits. The share of LG Electronics in the capital of LG Display reaches 38%, and the business of the latter is going through difficult times. The Korean company may have to make some structural changes to build on its success in the home appliance business and address weaknesses in other businesses.