Facebook had promised in the clearest way, that it would make the messaging process easier between all its apps (Instagram, Facebook, WhatsApp). Today the company formalizes the move, introducing what it calls a new Messenger experience on Instagram.
Once this experience reaches your device, you will notice that the icon in the top right corner of the Instagram app has been changed with a symbol for Facebook Messenger. If you click on it you will see a prompt that will ask you to make the transition to the new messaging experience. It will be possible to delay the transition at the beginning, but at some point you will be forced to use the new Instagram messenger with the new features and redesigned chats.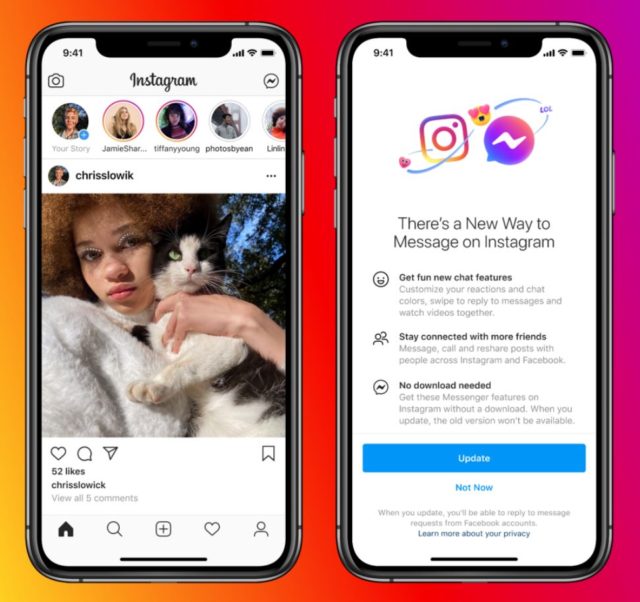 To be clearer it is enough to mention that the update will not force you to download Messenger and does not put a Messenger clone on Instagram. Instagram DMs remain separate and have incorporated many Messenger features. In short, the main change is that people using the Messenger app can now communicate with you on Instagram without having to download a new app and vice versa.
Facebook has also been radically updated with privacy controls on Instagram and Messenger. You will be able to choose who you want to communicate with and on which platform, but also to ask Facebook to block specific requests automatically, such as from strangers or friends of friends. Facebook also confirms that you do not need an account to talk to messenger users on Instagram and vice versa.