After two test "jumps" of prototypes of the Starship spacecraft to a height of 150 m, the American aerospace company SpaceX is preparing for a more serious test – a flight of 60 thousand feet (about 18.3 km).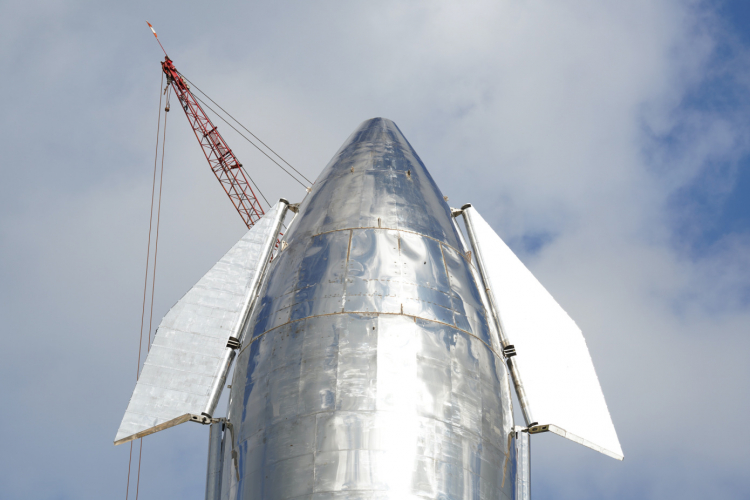 Darrell Etherington / TechCrunch
This was reported by on Twitter by SpaceX CEO Elon Musk. As in previous tests, the tests will take place at the company's cosmodrome near Boca Chica, Texas. This time the company will be testing a new prototype Starship SN8, the construction of which will be completed " in a week ". Musk said that unlike earlier SN5 and SN6 prototypes, it will be equipped with the flaps and nose cone needed for high altitude test launches.
This version of the full-size prototype, like its predecessors, will also go through all stages of testing, including static burn tests and other ground checks. Further static firing tests of the engine will take place before an attempt is ultimately made to launch the prototype to an altitude of more than 18 km and make it a controlled landing.
It is possible that the first attempt to launch the prototype at a high altitude will fail. But SpaceX's strategy is to learn from failures and move forward, testing prototype after prototype to reach the end result – a reusable Starship spacecraft for flights to the moon, Mars and other planets.