The structure of the block of shares owned by the heads of public companies is not permanent. Senior managers both sell their shares and buy new ones, as this practice is part of their compensation package. In case of AMD, many company executives managed to sell part of the shares before their recent decline in price.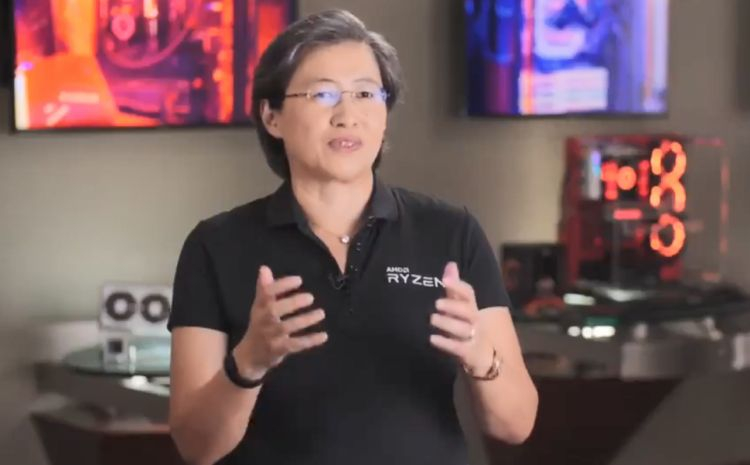 Image source: AMD
The outgoing week began with a large-scale correction in the American stock market: the six largest companies in the technology sector lost $1 trillion in capitalization in just three days. AMD was no exception, although before that, the company's securities rose in price almost continuously for many months in a row, despite the dynamics of fundamental macroeconomic indicators. It cannot be argued that AMD's management was able to sell stakes in the company "at the peak", but many of the profile deals were carried out before the large-scale drop in stock indices at the beginning of the outgoing week.
For example, AMD President and CEO Lisa Su sold 150,000 shares of the company she held at an average price of $81, 08 for a total amount of $12.2 million. The deal was closed on September 9, when the stock price already began to decline, after which their price dropped by another 5.85%.
AMD CFO Devinder Kumar turned out to be somewhat more successful than his immediate boss. He managed to sell 14,345 AMD shares on September 1 at an average price of $92.02. Since then, the company's share price has dropped 17.04%. Senior Vice President Forrest Norrod, who is responsible for the server business at AMD, sold 75,000 shares on September 8th at an average price of $79.5.
AMD executives who completed the deals in August were able to sell the company's shares at higher prices. Sales Manager Senior Vice President Paul Darren Grasby sold 10,000 AMD shares on Aug. 26 at an average price of $86.99. Rick Bergman sold just 2,000 shares on August 25 for $83.34 a share. AMD Chief Accountant Darla Smith sold 7,870 shares on Aug. 14 at an average price of $81.22. Finally, CTO Mark Papermaster sold 43,000 shares on the same day at an average price of $82.35. It is easy to determine that he gained about $3.5 million at the same time. True, from the point of view of the unit value of one share, the period from August 31 to September 2 was the most profitable, but at that time no one from the company's management was selling securities, except CFO.