The 2 terabyte SSD is based on Western Digital ArmorLock's security platform, which combines ease of use with 256-bit AED-XTS encryption.
Western Digital G-Technology has announced branded external SSDs for anyone who wants to make sure their data stored with increased security. The innovation is based on the company's ArmorLock security platform, which uses a biometric (based on face recognition or fingerprint identification) and PIN code solution and a special app instead of the classic password protection. It allows you to "log in" to the SSD by logging in to the app, which sends a unlock key to the drive over a wireless connection when it is connected to the PC.
Sandbox-based ArmorLock applications also support remote control, which allows administrators to control access for multiple users to different drives. This approach not only simplifies use by eliminating passwords, but also enhances data security because users tend to set easy-to-crack, simple passwords.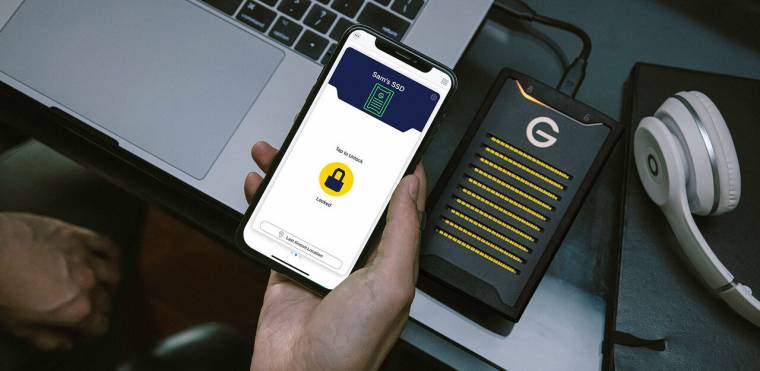 Western Digital G-Technology ArmorLock-encrypted NVMe SSD – the first drive to use the platform – features 256-bit AES-XTS hardware encryption and NIST P-256 elliptical curve-based key management, and the product automatically updates firmware when connected to ArmorLock. Sequential read and write speeds reach 1000 megabytes per second, which corresponds to the average performance of drives using the USB 3.1 Gen 2 Type-C interface.
In addition to advanced security technologies, the device also physically protects data. The housing is IP67 dust and water resistant, withstands a pressure of nearly half a ton and can be dropped from the height up to three meters. Of course, all this is not free: 2 terabytes of storage (so far only this one version) costs no less than $600.