According to analysts at DRAMeXchange, a division of TrendForce, the NAND flash market continues to see a decline in vendor contract value. The trend is projected to continue in the fourth quarter of 2020.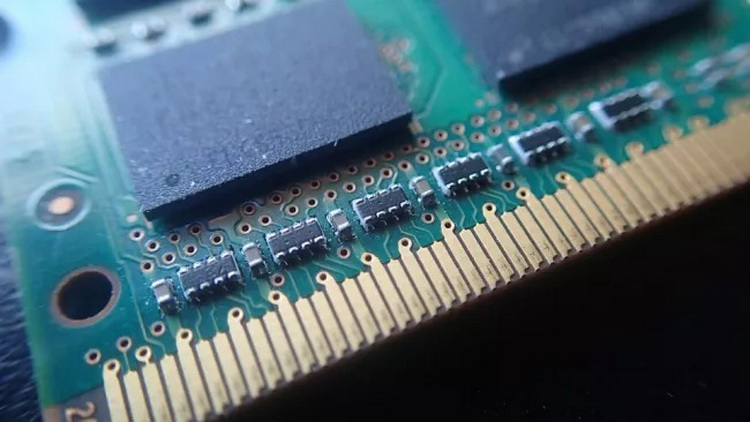 "Despite the traditional peak of sales in the consumer electronics market, as well as the release of new iPhone smartphones from Apple in the third quarter of 2020, the decline in the average selling price of NAND flash memory is likely will reach 10%. The reason for this is the surplus stock of chips in the suppliers' warehouses, which was formed against the background of the pandemic ", says the DRAMeXchange report.
Analysts predict a decrease in the cost of memory in the fourth quarter of this year.
"As suppliers continue to improve the manufacturing process for 128-layer NAND flash, excess stock in warehouses will continue to increase in the fourth quarter of this year, leading to even more significant reduce their cost ", – experts add.

According to sources of the resource DigiTimes, in the fourth quarter of 2020, there may be a decrease in contractual prices for a flash -memory up to 10%. At the same time, the decline will continue in the first quarter of 2021.
Micron and SK Hynix reported weak demand for chips. Deutsche Bank analyst Sidney Ho notes that at the beginning of the coronavirus pandemic, many corporate clients stocked up on large amounts of memory in advance due to fears that there will be a shortage of memory in the future. As a result, there is currently low demand for NAND flash products.
According to experts from DRAMeXchange , in the fourth quarter of 2020, memory may become even cheaper, up to up to 15 %. For an ordinary consumer, this can mean the following: the cheaper the memory from suppliers, the cheaper products based on it will be. In other words, in the coming months, according to the forecasts of experts, we should expect the prices of SSD-drives to decrease.
In an effort to contain the fall in prices for memory, manufacturers have tried to reduce the volume of its production in recent months. But as practice has shown, this measure was only temporary. In addition, in the coronavirus pandemic, emptying stocks has not been easy.
"This quarter the warehouses were full. Therefore, reducing the contract cost for memory turned out to be an obvious and inevitable step ", – DRAMeXchange specialists explain.
The first results of the fall in the contractual cost of memory are beginning to be observed already now. True, so far only in the West. For example, one of the most popular American computer component retailers, Newegg, offers terabyte-class SSDs for under $100. The same 960GB ADATA SU630 SSD can be purchased for $85, and the Team Group GX2 1TB SSD is available for $90. Faster NVMe drives are more expensive, but not by much. The same 1TB Western Digital Blue SN550 is offered for $105, as is the ADATA XPG SX6000 Pro model of the same size.