Recently it became known that AMD will focus on the desktop part of the Renoir processor family on solutions for business, not for consumer systems – Ryzen PRO 4000G chips. And now in the 3DMark database there were records of testing these chips for corporate systems, thanks to which their characteristics were found out.
Ryzen will be the youngest processor in the new series 3 PRO 4350G which has four Zen 2 cores and eight threads. This processor operates at a base frequency of 3.8 GHz, and the maximum frequency with automatic overclocking will reach 4.1 GHz. There is also built-in second-generation Vega 6 graphics, running at 1700 MHz.
Ryzen 5 PRO 4650G will be the second oldest. This chip has six Zen 2 cores and twelve threads, and its clock speeds range from 3.7 to 4.3 GHz. The built-in second-generation Vega graphics here have seven compute units and operate at frequencies up to 1900 MHz.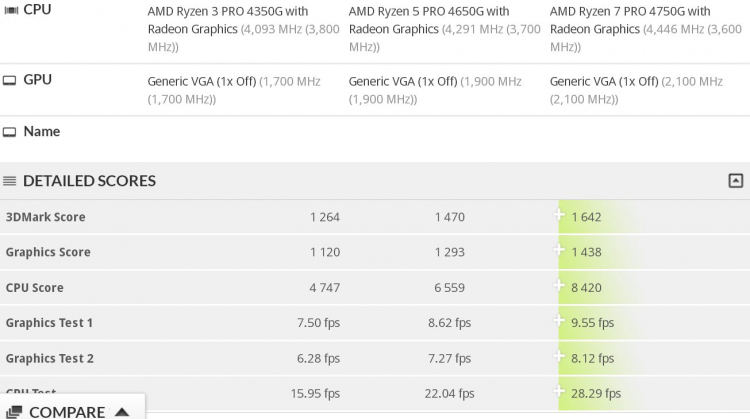 Finally, the senior representative of the new series Ryzen 7 PRO 4750G, which can offer eight cores, 16 threads and clock speeds 3.6 to 4.45 GHz. This will offer second-generation Vega 8 integrated graphics up to 2100 MHz.
All of the above processors have a TDP of 65 W. AMD will also release GE versions of these chips with lower frequencies and, accordingly, lower power consumption. Their TDP level will be 35 W.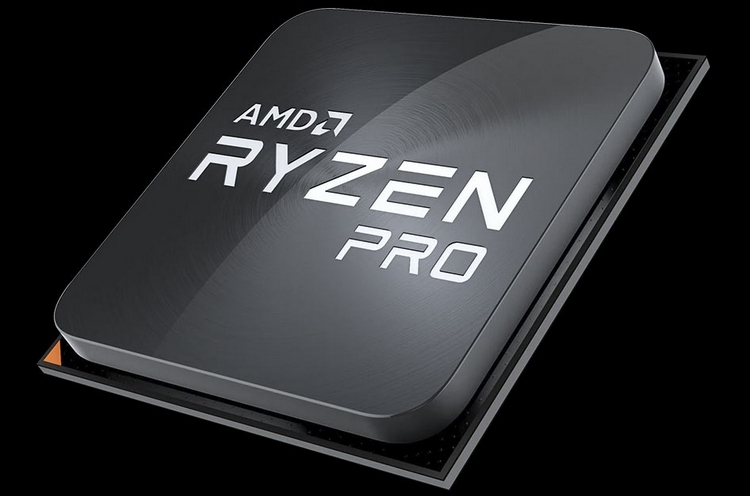 As for the test results, the flagship Ryzen 7 PRO 4750G, of course, confidently bypasses last year's Ryzen 5 3400G in CPU performance, but loses somewhat in integrated graphics performance. However, if the novelty is supplemented with faster memory and slightly overclocked, it is ahead. Note that the integrated graphics of the Ryzen 7 PRO 4750G were overclocked to an impressive 2400 MHz in the test.