The Resident Evil series has had a long and strange development. Over the past 25 years, we've been served an endless array of loosely connected games that lie somewhere on the spectrum between classic survival horror and exaggerated action. Depending on which game you started with, you may have wildly different opinions about what this series is.
Resident Evil 7 was for many a big highlight that saved the series after some less good features. Since then, we have received two solid new versions of the series' second and third chapters, and much suggests that Capcom has found a good course to take the series further.
Now, with Resident Evil Village , the developer does not take as big course changes as with Resident Evil 7, but still makes a brilliant new contribution to the horror game series.
New family, new problems
Three years have passed since Ethan's meeting with the Baker family. He now lives a seemingly quiet life with his wife, Mia, and their daughter. We learn that the family has settled in Europe and lives peacefully under the protection of Chris Redfield.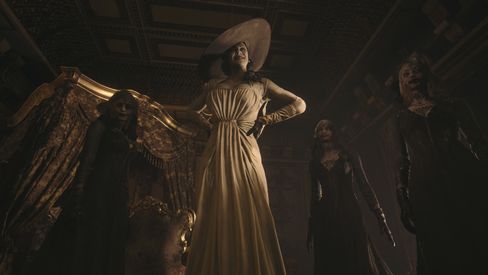 Conclusion
Resident Evil Village is a fantastic Resident Evil game. At times, it feels like one big gift package for the fans, who pick and mix together the best elements from previous games in the series. Village manages something that many Resident Evil games have tried and failed at, and strikes a good balance between horror, puzzle solving, action and exploration. Although the mood and exploration may weigh heaviest on many, it is very fun to see that Capcom dares to let the action sequences kick off as hard as they occasionally do here.
The game mechanics and progression are honed and conducted in a way that only the best games in the series can boast of achieving. I suspect that fans of the full range of previous games in the series will be able to find something to like in Village, whether it's the hectic battles from Resident Evil 4, or the disgusting atmosphere from Resident Evil 7. I'm simply blown off course how well this game is put together.
Resident Evil Village will be released on May 7 for Windows, PlayStation 4, PlayStation 5, Xbox One, Xbox Series X / S and Google Stadiums. The review is based on the PlayStation 5 edition.