Ahead of this week's PlayStation 5 presentation, there were many rumors about a new version of Demon's Souls. On Thursday, Sony was able to confirm that the rumors are true, and a refurbished version of the FromSoftware game is on its way to PlayStation 5.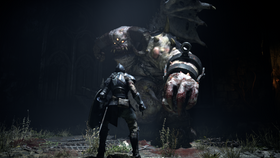 Demon's Souls was originally released in 2009 and is the first game in what was to be become FromSoft's very popular Souls series.
Sony entices with something called "Fractured Mode". Players can choose between two graphics settings; one that focuses on quality, with ray tracing and shadow effects, and another that ensures a stable frame rate.
The work on the game is carried out by Bluepoint Games, as FromSoft itself is busy with Elden Ring – the next action game that the team created in collaboration with Game of Thrones author George RR Martin.
A release date for new Demon's Souls has not been set and whether it will be seen on platforms other than PlayStation 5 is also not confirmed.