Despite the dominance of Apple Watch, there is still room in the smartwatch market for innovative products. The Nubia Watch will not fit all wrists, but it will undoubtedly be of interest to many users.
This new watch from Nubia looks more like a big fitness tracker than a smartwatch. Using a flexible 4-inch AMOLED display (960 x 192) gives it a display that covers a good part of the wrist. The advantage is that the volume of information displayed on the Nubia is incomparable with the small screens of competing watches.
Classic functions behind the screen
The other side of the coin is that this bracelet takes up a lot of space, with a 14.2 mm thick case weighing nearly 100 grams. However, it is possible to change the bracelet without having to use any tools. The Nubia Watch works with a Snapdragon Wear 2100 chip, 1 GB of RAM and 8 GB of storage, it integrates a GPS, Bluetooth 4.1, a battery with a capacity of 425 mAh (up to 7 days of autonomy).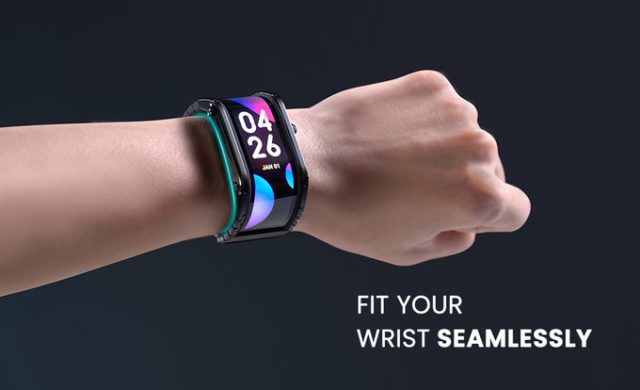 In terms of personalization, such a screen invites all the follies, like animated wallpapers or from a personal photo. Its various sensors (accelerometer, gyroscope, heart rate monitor, etc.) allow the device to measure effort during runs outdoors and indoors, to count steps and calories burned, to monitor sleep, to warn when it is must get up.
Nubia has also developed an audio player and announces that its watch is compatible with Facebook, WhatsApp, Line and e-mail applications, but this is limited to displaying notifications from the smartphone. However, it is possible to make a Bluetooth call from the device (but here too, the smartphone should not be too far).