While Apple's revenues are at unprecedented heights, sales of one of the company's most successful products are creeping year after year. Of course, there is no reason to panic.
Coronavirus epidemic here or there, it seems that being an investor in Apple even during such a disastrous period is a good thing. The company is constantly increasing its revenues and, with it, its market value – largely due to loyal customers who buy apple logo products year after year. But are customers really as loyal as we might think? IPhone sales are the answer.
Apple phones, which are now a status symbol, have always been a significant part of the company's revenue, so we might think that along with the company's revenue, the number of handsets sold has also increased. However, the graphs compiled by ZDNet show otherwise.
Revenues from phones sometimes fluctuate, but show a fundamentally upward trend, however, if we look at the sales figures provided by the company, we can see that this is obtained from fewer assets year after year. 2015 was the absolute peak, when the company sold roughly 220 million iPhones, but this dropped to 190 million by 2019, which means sales fell below 2014 levels: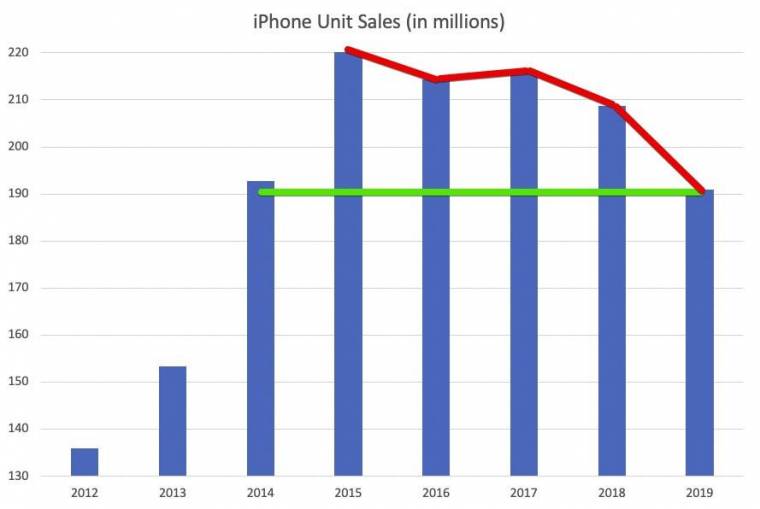 Why is phone sales increasing anyway? The answer is terribly simple: iPhones are constantly getting more expensive. While in 2012 the most expensive iPhone model cost $400, the 2019 most expensive model has already cost more than $1,400, meaning the top models have risen in price by a good $1,000. The graph below shows the prices of the different models: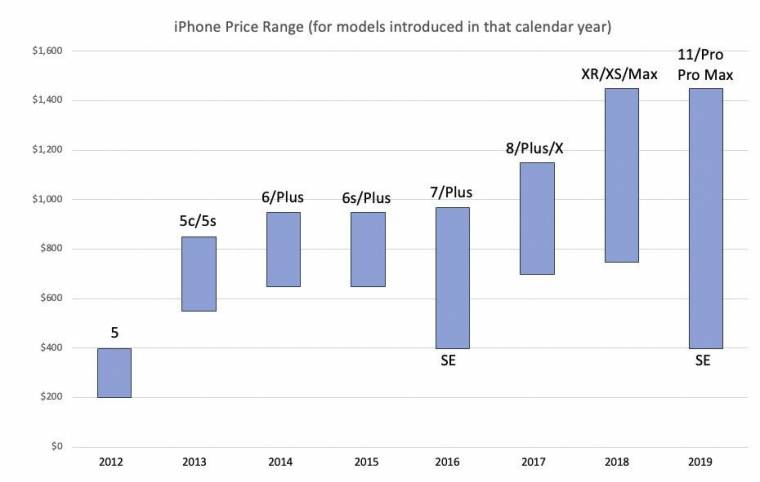 The conclusion, then, is that while many have sided with the company in recent years, the remaining Apple users are so loyal that they ring out astronomical sums for the often way to expensive models.