---
MIUI will offer users a new useful function that makes their daily life more enjoyable and easier with a new feature. With these tools MIUI will get richer regularly. According to the latest information, another great feature will come to our smartphones.
This innovation is related to online shopping, which has become very popular recently, especially in covid. With the feature, shipment tracking will be easier and you will not need any additional third-party software.
Shipments will be tracked directly on MIUI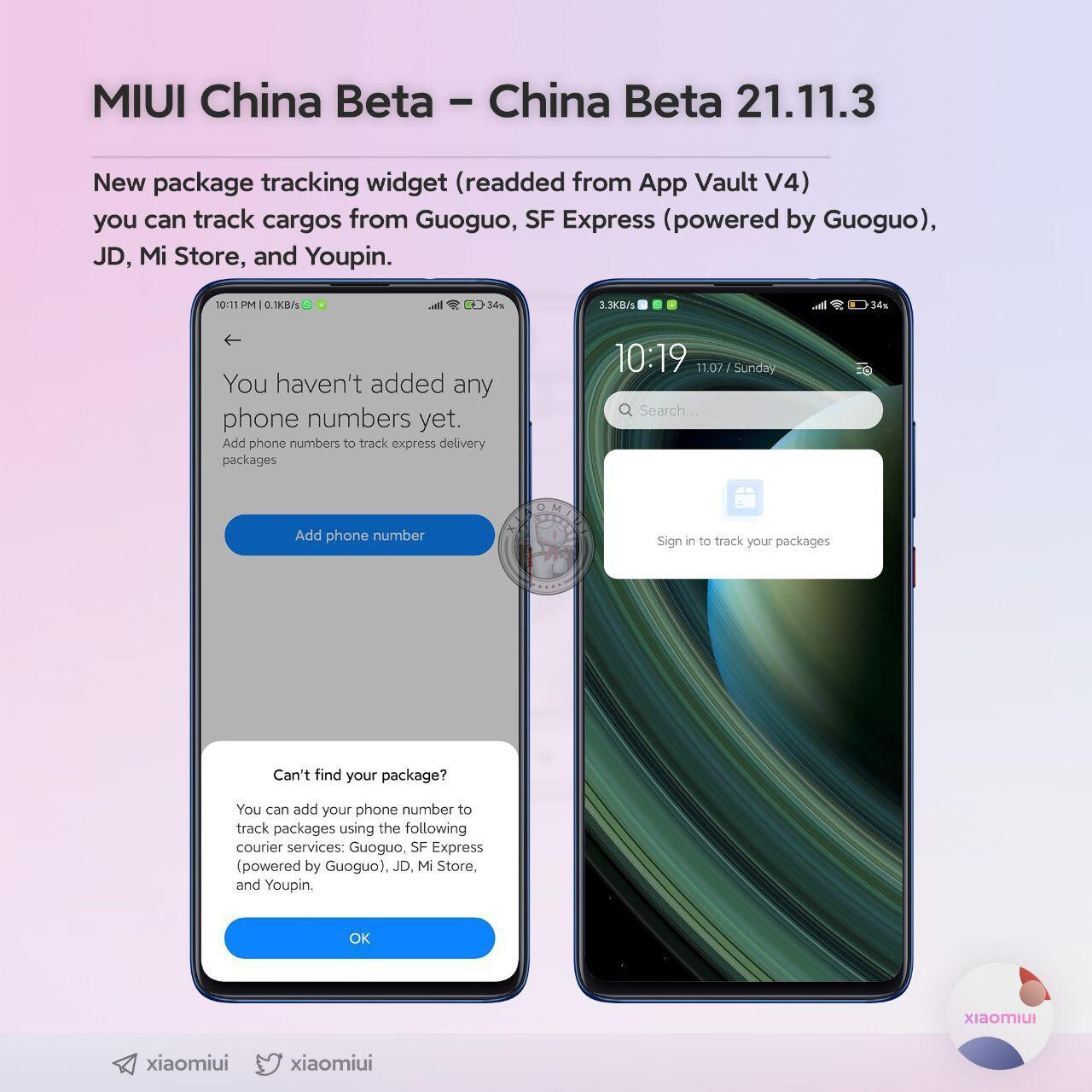 If you are also a fan of online shopping, the new feature in MIUI will definitely please you. In this way, you will be able to follow all your posts through the new widget and thus you will be able to reach everything in one place.
Xiaomiui, Currently in beta version of MIUI China, specifically
21.11.3 Posted a screenshot of a new widget found at . As mentioned above, all you have to do is place the widget on your home screen and enter the appropriate tracking number.
Currently, this innovation only works with a few companies, but their numbers are expected to increase soon . At the same time, only users living in China will benefit from this function. It is kept a secret that the feature will be released to the global market later on.
Although there are many similar sites and applications that can track multiple shipments at the same time, implementing this feature in MIUI is definitely it will be interesting. In the comments section of this article, you can write how you evaluate the new function and whether you will use it if necessary.